Morris Whisky Is An Exceptional Aussie Single Malt At Sub-$100
Posted on August 1 2022, Boss Hunting
By CHRIS SINGH
Venerable Victorian winery, Morris of Rutherglen, made waves earlier this year when the high country icon announced its very first collection of Morris Whisky. Morris Wines has been a respected label since it was established in 1859, primarily known for producing some of the world's best and most consistent fortified wines. To watch it leap into the growing scene of Australian whisky not only means an exciting entry into the industry, but it's a strong comment in the favour of how much growth is still left for the local whisky industry, propping up a newcomer alongside more established trusts like Lark and Starward.
Morris Whisky has an advantage here. As mentioned above, the Rutherglen winery boasts some of the most awarded fortitude wines in the world. The team use those as finishing barrels to help build a deep and mature profile for these single malts, using 100% local ingredients and a carefully, restored, original hybrid copper pot and column still to bring Aussies two debutant expressions.

That would first be the Morris Australian Single Malt Whisky and the Australian Single Malt Muscat Barrel Whisky, both presenting something different for the market at a very reasonable price point.
The Signature Whisky comes straight from a finishing combination of Morris fortified barrels and retails for sub-$100, while the slightly more expensive and premium Muscat Barrel Whisky is finished in rare Morris Muscat barrels. Both picked up gold medals at the 2021 San Francisco World Spirits Competition, while Muscat also scored a Double Gold at the SIP Awards in March. Once you actually get your palate around each, that's really no surprise.
The Muscat is particularly impressive and a welcome distraction from the more prolific distilleries and their relentless releases. You've got a very expressive dram in this one, with a nose of red berries and toasty malt, communicating the slightly tart character that's expected from the Muscat barrels. You've got a lot of sweet dried fruits and vanilla from the front to the back palate, which finishes as a bit of a spice bomb with cinnamon and ginger in the long finish.
Master Distiller John McDougall, famous for his work with Balvenie, Laphroaig, and Springbank, is leading the team at Morris Whisky alongside Head Distiller Darren Peck and David Morris, already giving Morris Whisky an impressive pedigree that's clearly demonstrated by the quality.
"We are creating a unique Morris Whisky style that speaks to our home in Rutherglen," said Peck.
"Made with Australian barley and pure, filtered water from the Snowy Mountains, Morris Whisky reflects not only the world-class fortified barrels but also its regional Victorian provenance."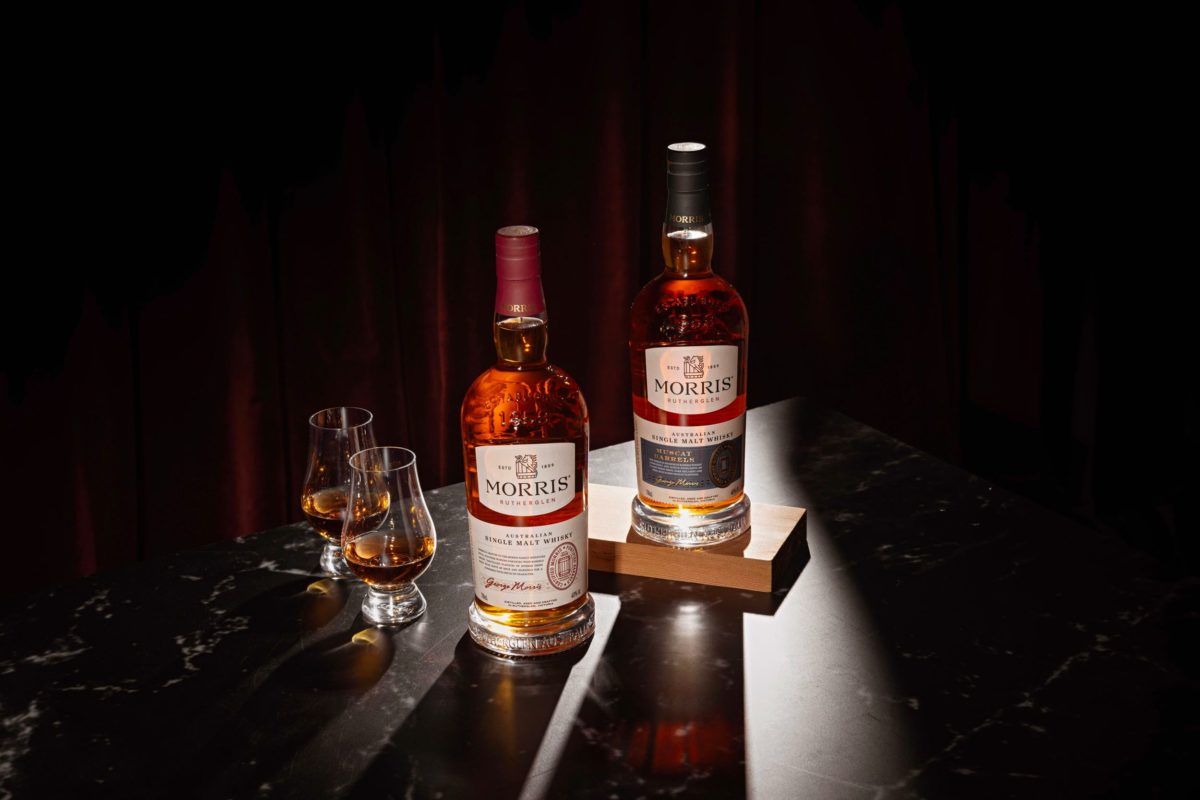 "The Rutherglen region has a climate of hot summer days and cool nights, that is ideal not only for producing world-class wines but also barrel ageing exquisite fortified and whisky. We feel we have created something really special and unique here"
At the centre of the production process is 'Aurora', the original hybrid copper pot and column which was installed at the Morris site in 1941. It was, of course, originally used for producing base spirits for Morris fortified wine, so it's no surprise this baby was revved up to take Morris of Rutherglen into a brand new era.
Consider this an early investment. Morris Whisky apparently wants to start expanding its portfolio over time with new releases that align with the full Morris fortified range of products. According to Peck, this will include a range of luxury higher proof single barrel-aged whiskies using some of the rarest and oldest fortified wine barrels in Australia.
You can pick up the Morris Signature Whisky for $95, and the Muscat Barrel Whisky for $140, from select bars, restaurants, and bottle shops in Australia, as well as online.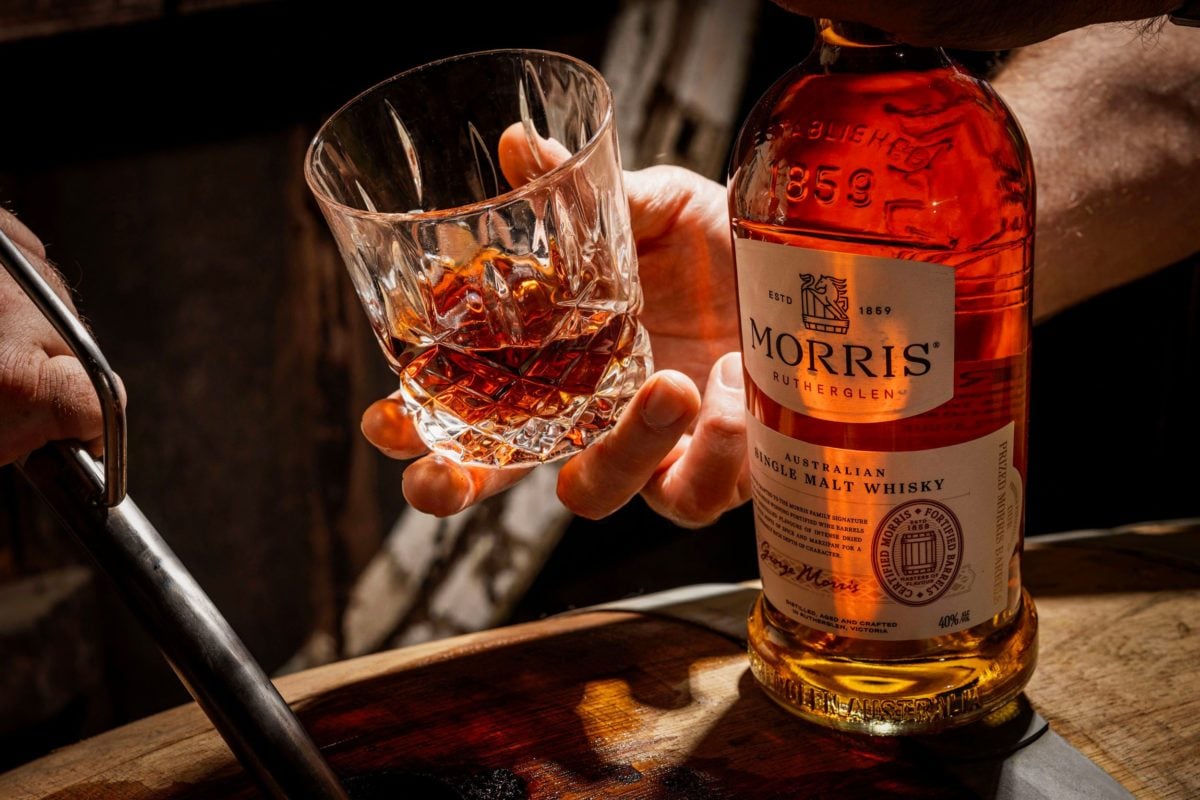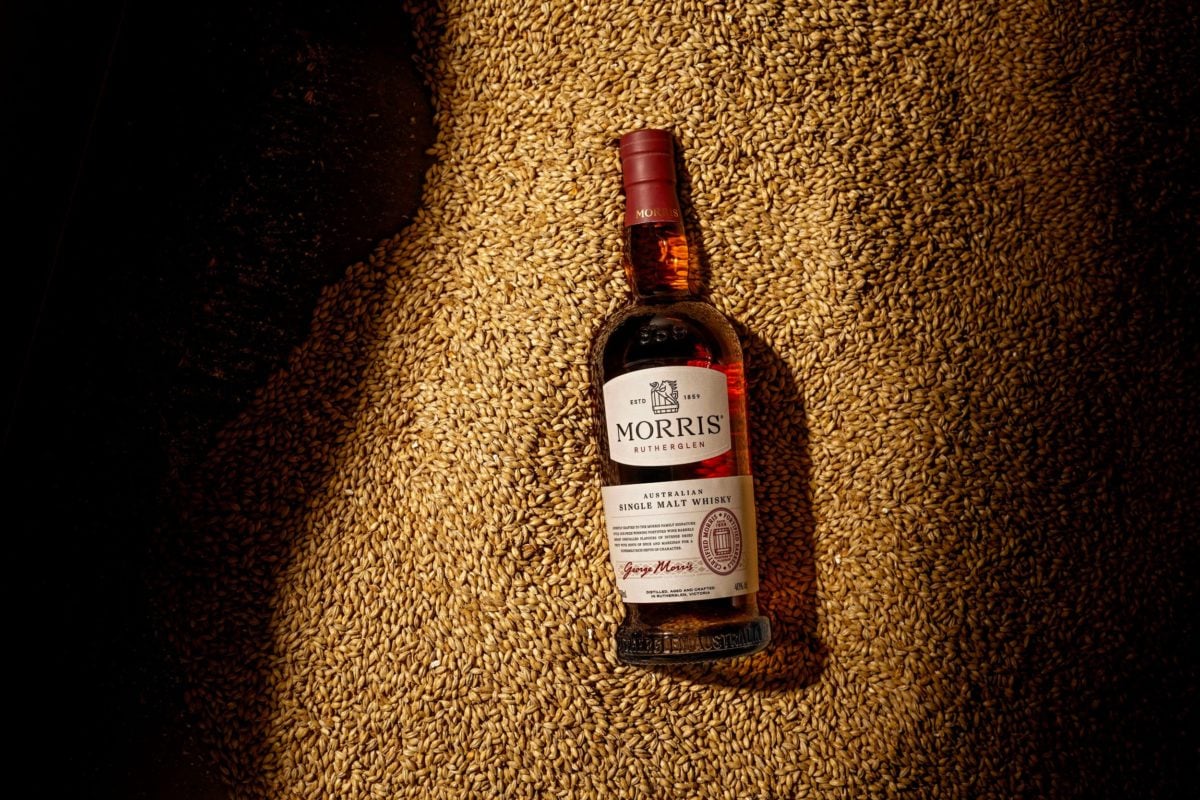 ---